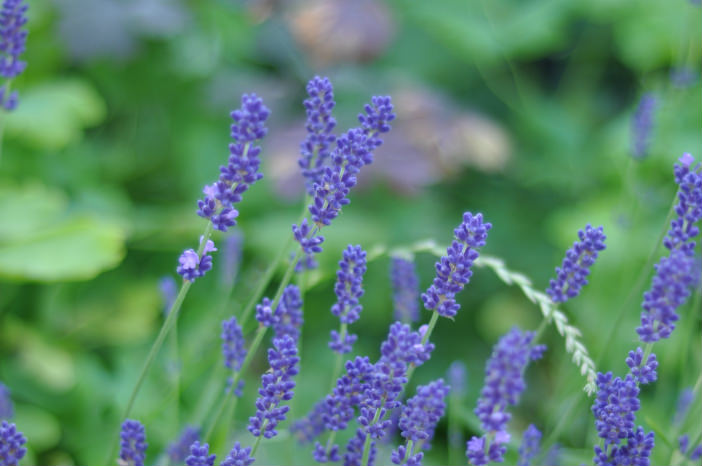 Lavendelstiklinger kan vi lave stort set hele året. Undtagen midt på sommeren, hvor planten er i vækst. Så hvorfor ikke bruge februar på at udvide bestanden. Der er endnu ikke meget at lave i haven og det kribler i fingrene efter at komme i gang. Samtidig går vi og drømmer om alt det nye vi vil lave i haven. At lave stiklinger er en god metode til at forny haven uden at sprænge budgettet. 
Lavendelstiklinger er noget af det nemmeste at lave, men der er dog nogle enkelte ting, du skal overholde for at få et godt resultat. En af dem er, at stiklingen skal have en fod. Den får du ved at trække en lille sidegren af moderplanten i en nedadgående bevægelse. Foden gør, at planten har lettere ved at udvikle rødder.
Vælg en sidegren som er 5-10 cm. lang. Fjern de nederste blade samt eventuelle blomster, så stiklingen ikke skal bruge energi på det. Samtidig undgår du svampeangreb.
Lavendelstiklinger er ikke krævende, så du kan sagtens bruge pottemuld til at plante dem i. Det vigtigste er, at jorden er luftig. Du skal altså ikke hente jorden i haven, som jeg gjorde et år. Slet ikke hvis det er lerjord. Så er alt arbejdet spildt.
Kom jord i en urtepotte, tryk jorden let til og vand den igennem. Sæt dine stiklinger omkring 3 cm ned i jorden. Du kan sagtens have flere stiklinger i en potte. Mine stiklinger står i kanten af potten hele vejen rundt. Når de har dannet rødder, planter du dem om i individuelle potter. 
Jeg sætter mine potter i et lille drivhus af en plastikpose for at fremme udviklingen. Her er det en god ide at klippe et lille hjørne i posen, så der er cirkulation. Potterne stiller du i et lyst vindue. Hold øje med, at de ikke tørrer ud. Jorden skal være fugtig for, at rødderne kan udvikle sig.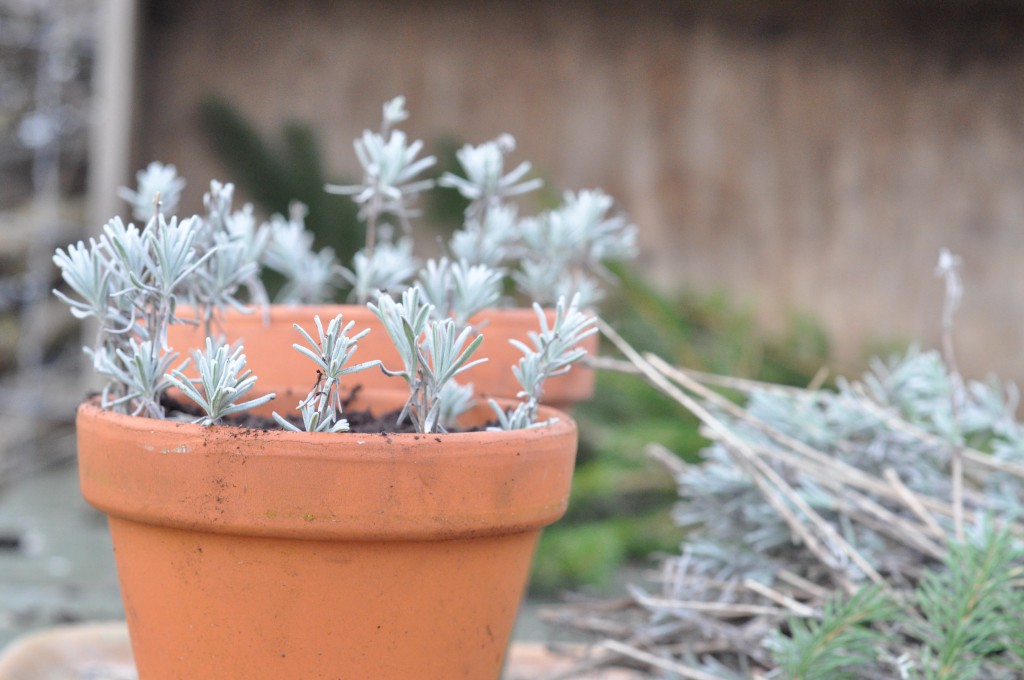 Efter 3-4 uger begynder stiklingerne at udvikle rodnet. Regn med en hvis spildprocent. Du kan aldrig være sikker på, at alle udvikler sig. Når stiklingerne har udviklet et godt rodnet planter du dem om. 
Efterhånden som planten vokser til, danner den nye skud. Når dette skud er et par centimeter, klipper du  toppen for at få en mere tæt plante. Klip 3-4 bladsæt nede.
Når planterne har en god størrelse, planter du dem ud i haven og glæder dig over, at du selv har skabt dem.
---