I´ve taken a look in the archive to find inspiration for 5 natural Christmas wreaths. All simple and easy to make. No need for making it complicated.
A spruce Christmas wreath from the florist decorated with a ribbon. It doesn´t get easier than that. 
You don´t need to hang your Christmas wreath on the wall or door. Create small wreaths of different materials and arrange them in layers.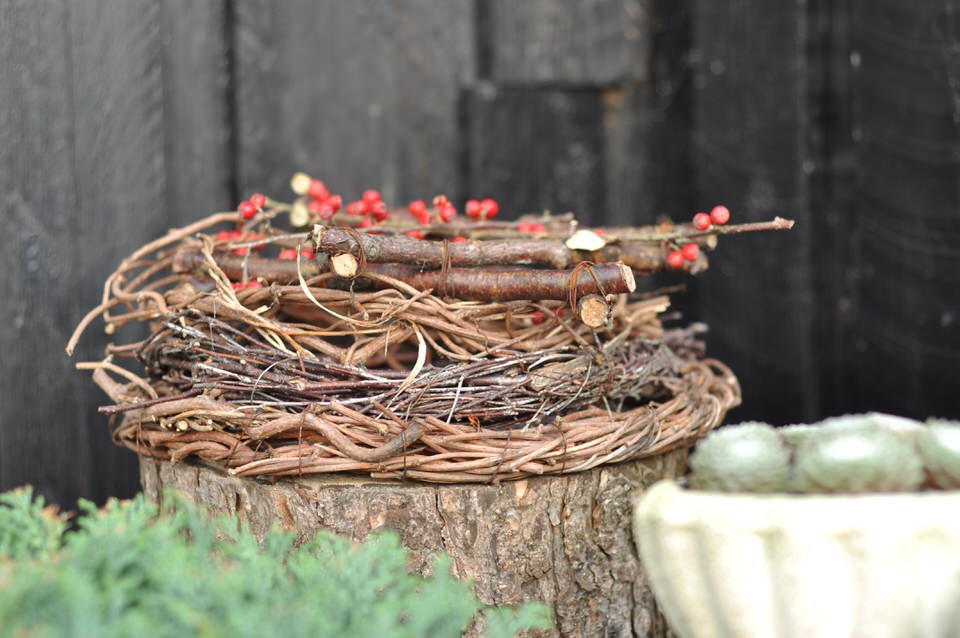 A moss wreath is always beautiful in the dark wintertime. And very easy to make. For this wreath I´ve used different kinds of moss from the wood. The leaves and bark adds to the texture and gives the wreath a natural look.   
A wreath with only one kind of moss has a more even expression. Like the large one below which I made using a wreath of birch twigs.
A wreath made of birch twigs is easy to make. You control it by shaping it around a round object. Like a flowerpot or a bucket. It´s a wreath you can use all year and decorate according to the season.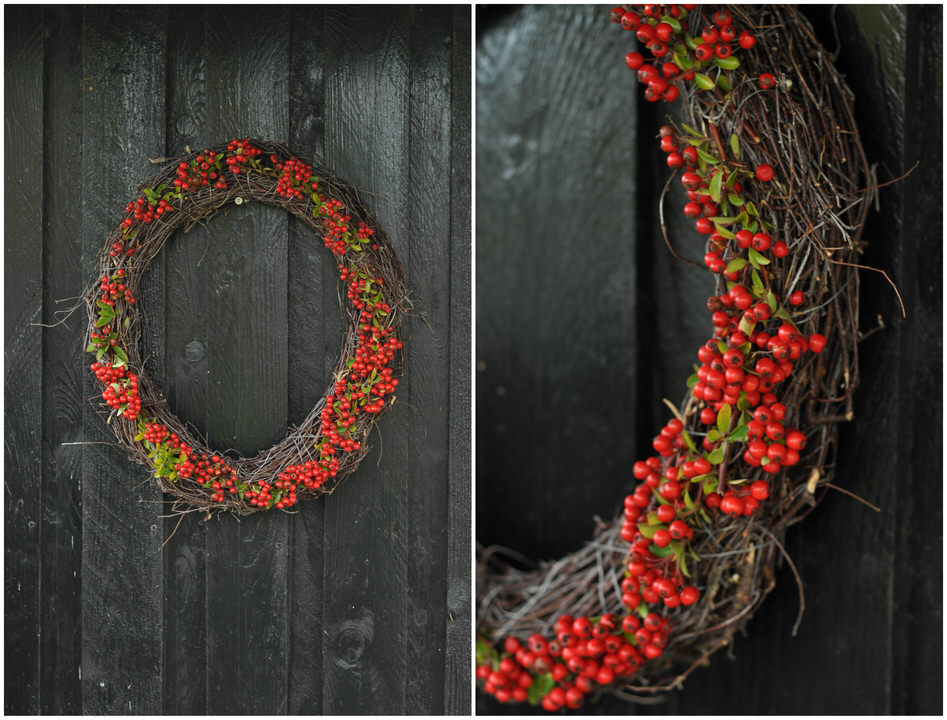 You come a long way with a hanger from the dry-cleaners and some eucalyptus branches. The hanger is easy to shape in any shape you like. Twist long eucalyptus branches around the hanger. Simple and beautiful.