No doubt, the birds don´t mind about aesthetics. They simply love good food. I on the other hand like to have something nice to look at while making the garden attractive for the birds. Come along and have a look when I create a Christmas tree for the birds – and I.
Homemade fat balls shaped around a pine cone.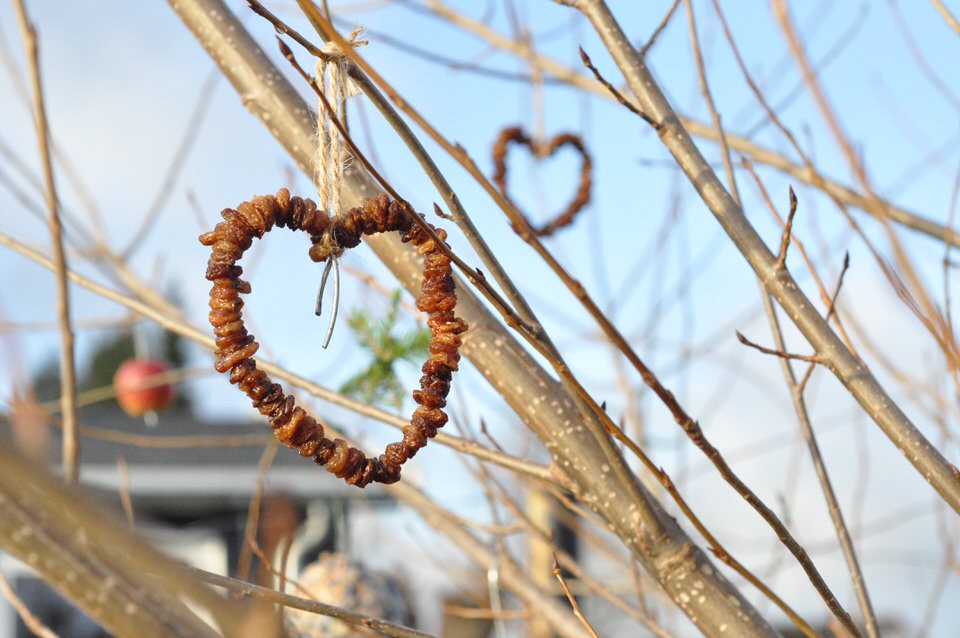 A raisin heart made by pulling raisins on a string of wire and shape into a heart.
I pulled apples on a strong wire. Easy to hang on any branches.
A dried sunflower head provides the birds with seed.
A spruce star only for the decorative effect. 
Make sure the Christmas tree is nearby the house, pour yourself a cup of coffee and enjoy the rich bird life.