Appelsinlygter er nemme at lave. En god lille adspredelse for børnene juleaftensdag, når der er al for lang tid til gæster og gaver.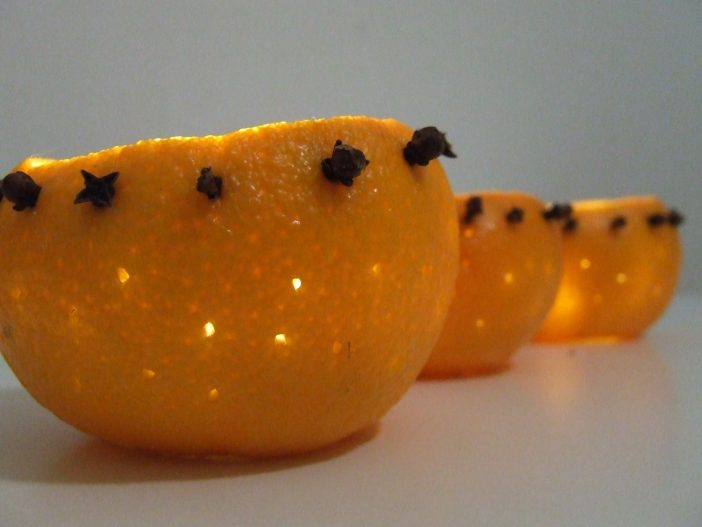 Appelsinlygter er en videreudvikling af en klassiker. Nemlig barndommens appelsiner med nelliker og røde bånd. Jeg har skåret toppen af en appelsin og udhulet den. I den øverste kant har jeg stukket nelliker hele vejen rundt. Rundt om på "kroppen" har jeg stukket huller med en syl. Gennem dem skinner skæret fra  et fyrfadslys. 
Lygterne tørrer hurtigt ud. Især hvis de står varmt. Det giver dem et helt andet udseende end på billedet, som også kan have sin charme. Hvis du vil have den varme orange farve, så lav dem kort tid før du skal bruge dem. For eksempel til julebordet. Det er så nemt, at børnene også kan lave dem. Så går tiden bedre på årets længste dag.