Genbrug julens gavepapir ved at lave dine egne gaveposer. Med et karton fra køkkenskabet og lidt lim går det som en leg. Børnene kan også være med.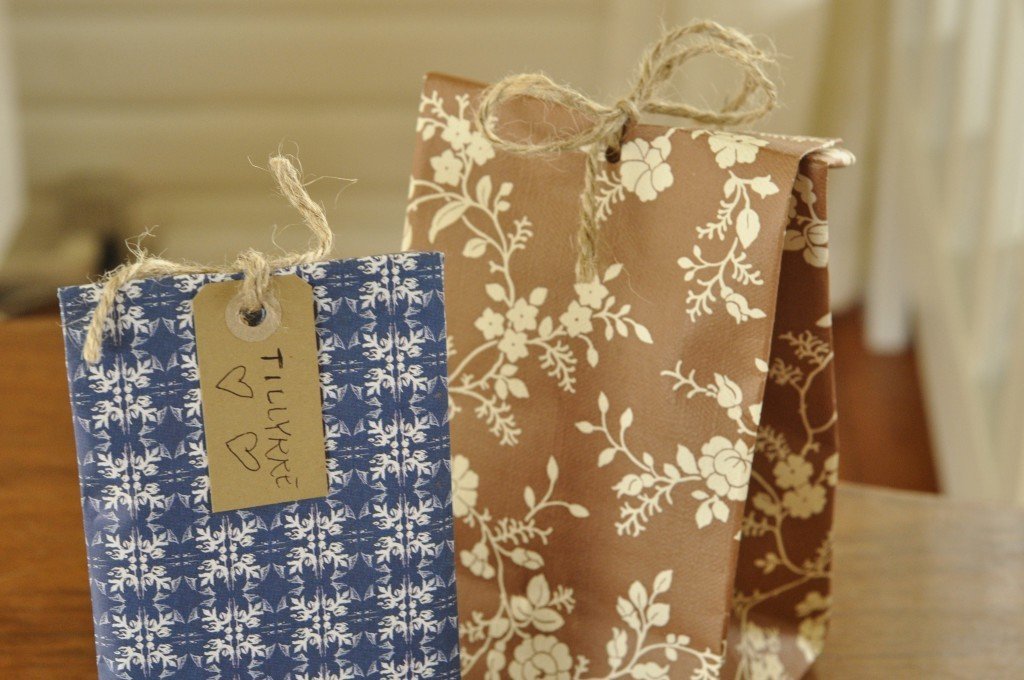 Er du kreativ, er der ingen grund til at smide gavepapiret i papirkurven, når gaven er pakket ud. Genbrug gavepapiret til kreative projekter. En af de ting jeg genbruger gavepapir til er gaveposer.  Herunder forklarer jeg, hvordan du nemt kan forvandle gavepapiret til en gavepose.
Udover gavepapir skal du bruge en æske eller et karton i den størrelse du ønsker. Det kan være saltkartonet fra køkkenet, et mælkekarton, cornflakespakken eller, hvad du ellers har liggende. Du skal også bruge lim. En limpistol er det bedste, men ikke altafgørende. Brug den lim du har liggende.
Pak kartonet løst ind, som når du pakker en gave ind. Du skal dog ikke stramme papiret, så meget som du normalt ville gøre. Tænk på, at du skal have kartonet ud igen uden at ødelægge gaveposen. Lim først siden og herefter bunden. Gør kanterne på siden skarpe med en negl og tag kartonet ud. Nu kan du folde siderne og bunden, som på de gaveposer du køber. Lav så mange du orker og gem dem i skuffen. Så har du altid en gavepose, når du skal bruge den.
Har du have og samler frø, kan du også genbruge dit gavepapir til frøposer.