Et af sidste års højdepunkter var en varm dag i Mandelsmanns skønne have i Østerlen. Et skønt stop for den haveinteresserede på ferie i Sverige
Østerlen er på mange måder et dejligt hjørne af Sverige. Et rigtigt ferieparadis med mange små hyggelige byer, dejlige strande og flere interessante udflugtsmål. Også for den haveinteresserede. Dette oplevede vi sidste år, hvor vi havde et par dage i området. Et af turens højdepunkter var et besøg i Mandelsmanns skønne have. Nogle vil kende Mandelmanns fra tidligere sæsoner af Trädgårdsfredag – det som nu hedder Trädgårdsonsdag – på SVT. Man kan vel kalde dem en blanding af Bonderøven og Camilla Plum. Selvforsynende og økologiske. Og, deres have er noget helt for sig selv.
Frodig og hippiagtig på en befriende måde. Med en god sans for detaljer i en helt egen stil. Haven består af en frugt- og køkkenhave, men det betyder ikke, at der ikke er blomster. De står rundt omkring i køkkenhaven. Og, ude på markerne. For Mandelmanns Trädgård er ikke bare en have, men også en gård med marker og dyr. Det giver en livlig aktivitet, som alle de besøgende i haven, gårdbutikken og caféen også bidrager til. Ligesom gæsterne bidrager til haven ude på dasset. Det gør ligesom besøget der lidt hyggeligere.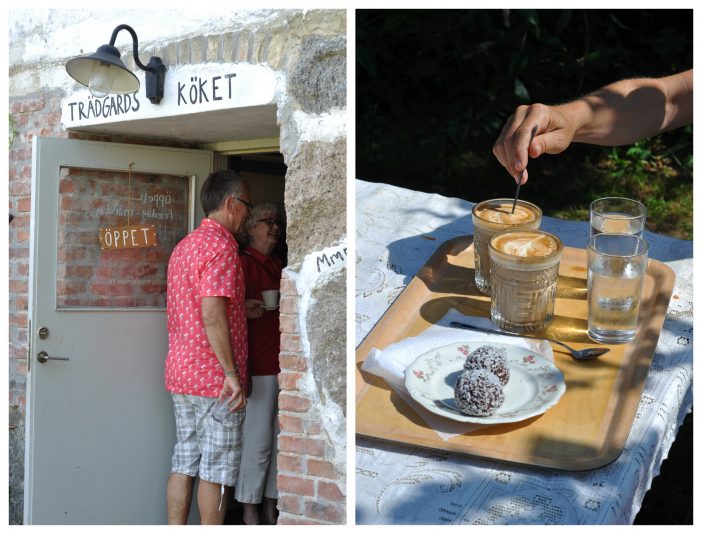 Det der gør haven så unik og behaglig at færdes i er, at den passer til huset og de mennesker der bor der. Og, det er for mig det have handler om. At den afspejler de mennesker der har skabt den. Nogle mennesker kan gøre stramme linjer varme. Andre kan få kaos til at virke frodigt og befriende. Mandelmanns have er et godt og opløftende eksempel på en ægte og ærlig have. Af den slags som sætter ethvert havemenneske fri til at skabe sin egen havestil.
Mandelmanns have ligger i Djupadal Rörum ved Simrishamn. Til haven hører også en butik, cafe samt Bed & Breakfast.