Grennessminde gartneri i Tåstrup er meget mere end et sted, hvor du henter dine økologiske grøntsager. Det er en oplevelse, hvor du selv yder dit.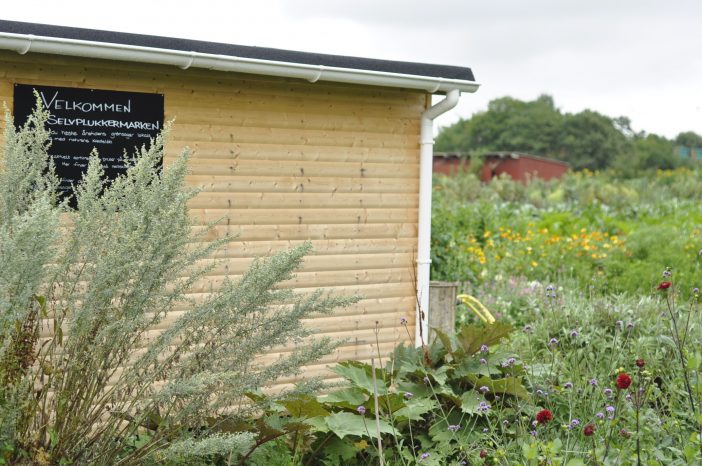 Om jeg fra København kører til Grantoftegaard i Ballerup eller Grennessminde i Tåstrup betyder kilometermæssigt ikke stort. Gode økologiske grøntsager køber jeg hos dem begge og oplevelsen er dejlig lige meget, hvilken af dem jeg besøger. Også selvom den er forskellig. På Grennessminde plukker jeg nemlig selv mine grøntsager. Det er noget helt særligt.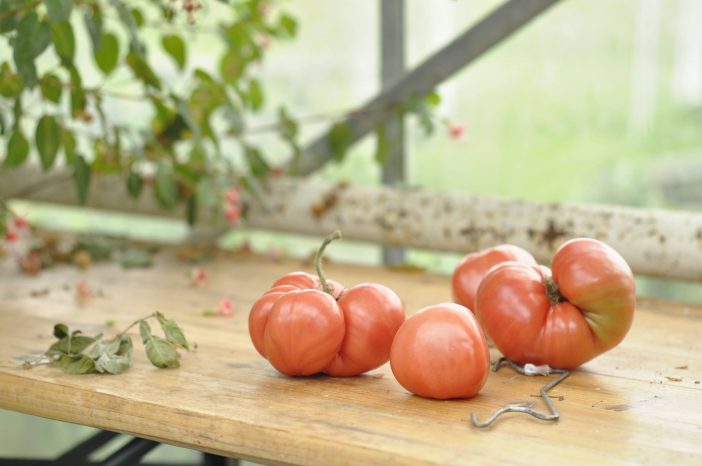 Det er en god mulighed for at få helt friske grøntsager, men også et godt dannelsesprojekt for dem som vokser op uden have. I tilgift har gartneriet et varieret udbud, som giver en mulighed for at smage sorter, som man ikke selv har i haven, men kan lade sig inspirere af. I går fyldte jeg posen med forskellige tomater fra pluk-selv drivhusene. Hvilken rigdom at sætte tænderne i en solmoden tomat, som virkelig smager af noget. Snackpeber og skoleagurk med bid og velsmag blev det også til. På marken plukkede jeg et bundt bladbede. En grøntsag jeg ikke selv har haft held med. Havde jeg ikke haft haven fuld af dahlia kunne jeg have sat prikken over i´et med en buket fra pluk-selv bedet.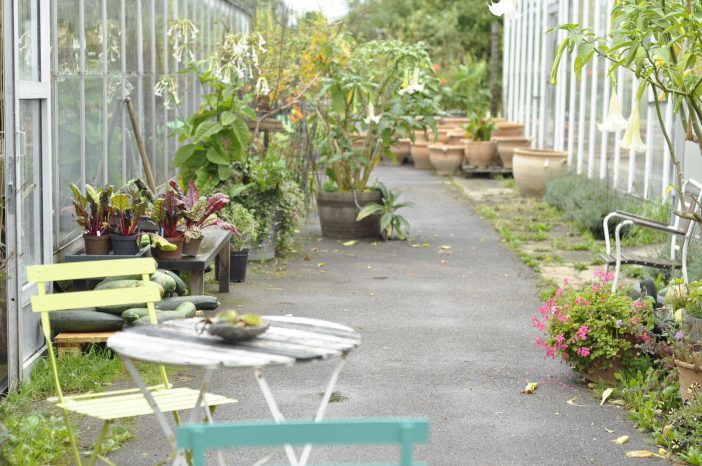 Det blev også til lidt økologisk gødning fra butikken, hvor der er mange fristelser både når det gælder potter, vandkander og andet godt samt planter til haven og stuen. En bolle og en brunsviger fra caffeen nød jeg hjemme, men jeg kunne lige så godt have drukket kaffen på Grennessminde. Siddet ude eller inde i grønne omgivelser. 
Grennessminde er på mange områder ikke et helt almindeligt gartneri. Det er også en socialøkonomisk virksomhed, som giver unge med særlige behov et sted, hvor de kan udfolde sig under deres egne betingelser. Det giver dem en indgang til arbejdsmarkedet, som de ellers ville have vanskeligt ved at få. Samtidig betyder det også, at du må have tålmodighed. Måske går det ikke så hurtigt, som du er vant til. Mit bud er, at du alligevel er gået ned i tempo, allerede da du trådte ind ad drivhusdøren.
Grennessminde ligger på Snubbekorsvej 18, 2630 Tåstrup. Åbningstider med oplysninger om særlige arrangementer finder du på deres hjemmeside.
Der er sket meget siden jeg i 2014 satte jagten ind på bæredygtige gartnerier. I weekenden kan du foruden Grantoftegaard og Grennessminde besøge andre spændende økologiske gartnerier og gårde, når der er høstmarked over hele Danmark. Det kan du læse mere om på hjemmesiden Høstmarked, hvor du også kan se, hvor dit nærmeste høstmarked ligger.