New Year´s evening is the time for a table that sparkles and shimmer. I went to the charity shop and found some glitter. Take a look when I create a table for New Years evening with bling and recycling.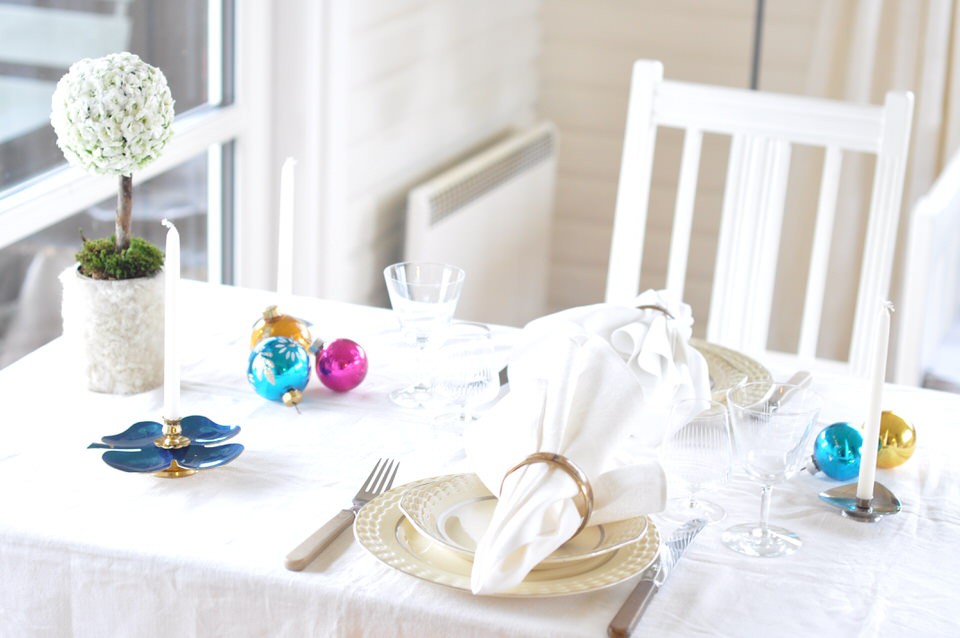 The candle holder in blue enamel with gold was more than cheap. A real bargain that goes well with my old Christmas balls. Together they ad just the right amount of bling to the table.
The napkin ring is a bracelet I found in the charity shop. I found four of the same, but they could of course also be different.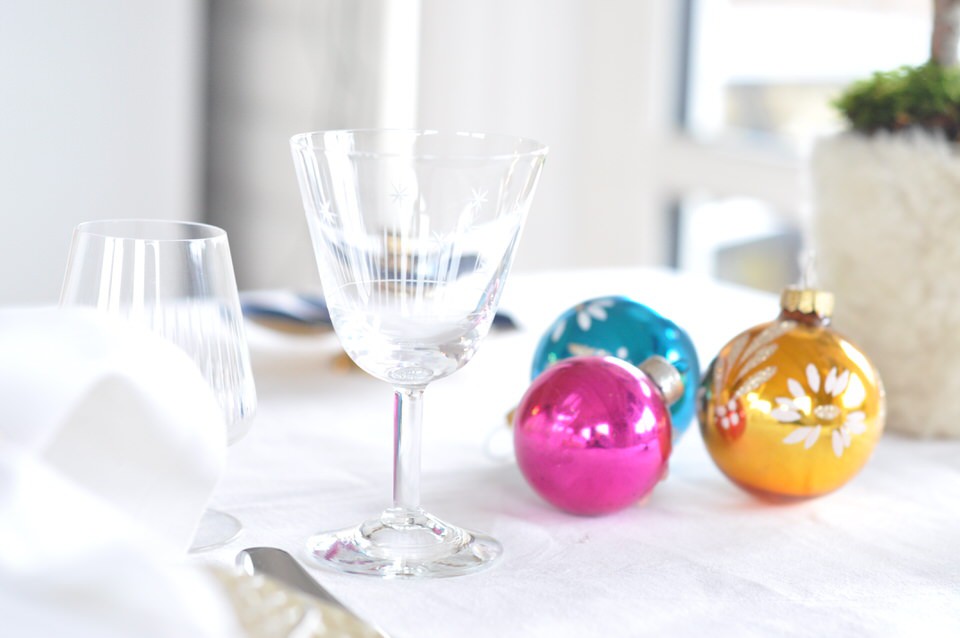 A wine glass with stars is perfect for the New Year table. I got them for a really fair price at the charity shop. 
The plates are English and from Adams. They are very old and the silver line is a bit worn here and there. That only ads to their charm.
The table decoration is a flower ball with flowers from white kalanchoe. The flowers are attached to a oasis ball with pins. The oasis ball is attached to a branch from the garden which is securred with clay in a tin can. The tin can is covered with remnants of white fur. Maybe you know sense a second theme for the New Year table? If you´re thinking snow and winter you´re on the right path.
Happy New Year!
---