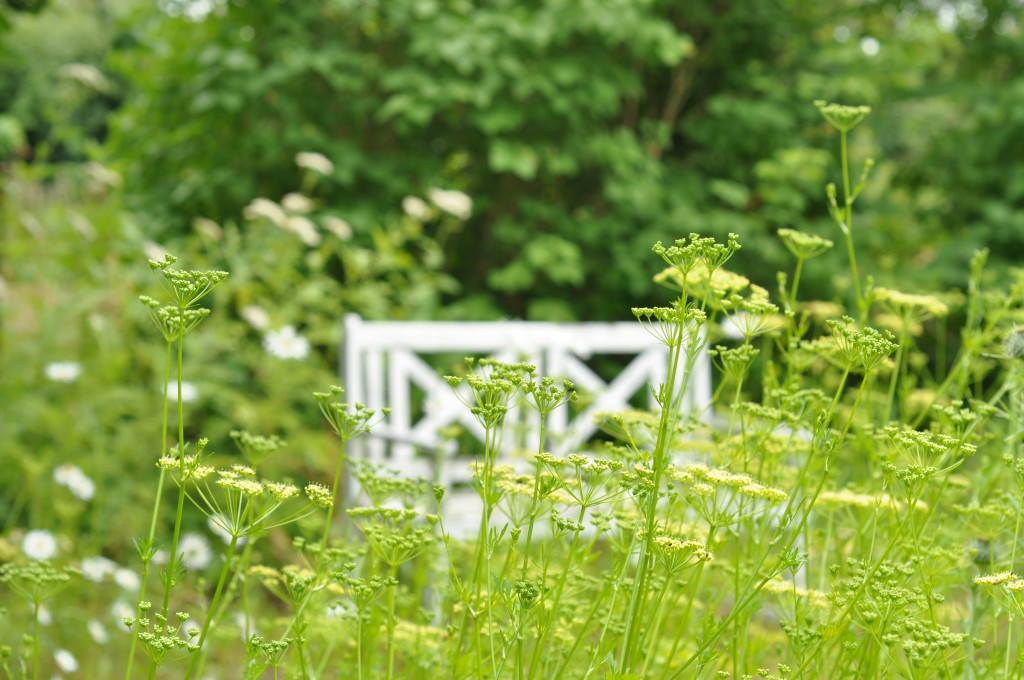 Lige meget om du er er havenørd eller blot har en have sammen med dit hus, er der nogle helt enkle ting du kan gøre for at bruge mindre gift i haven. Det behøver ikke at være besværligt, og det er en af de allervigtigste ting du kan gøre som haveejer. Vælger du at bruge færre sprøjtemidler i haven, giver du nemlig et vigtig bidrag til vores allesammens natur.
Selvom vi ved meget lidt om konsekvenserne af de 30 tons gift om året, som danske haveejere bruger, er det ikke svært at tænke sig til, at det ikke er godt for naturen, grundvandet og de mennesker som kommer i berøring med sprøjtemidlerne. Så her får du 3 gode tips til en levende have uden gift.
PLANT BUSKE OG TRÆER
Plant træer i varierende højde tilpasset din have. Har du en landbohave kan du sagtens plante meget høje træer, mens du i en villahave bør tænke både på naboernes og dit eget behov for lys i haven. Ved at plante træer i forskellig højde tiltrækker du en variation af fugle. Nogle kan lide det store helikopterblik. Andre foretrækker at kigge ned fra en lavere højde. Buske er også med til at tiltrække fugle. Sørg for at der er en gruppe af buske med bær, som de kan spise af sidst på efteråret og gennem vinteren.
Har du gamle træer i haven, måske nogen som er gået ud, lad dem stå. Plant eventuelt vedbend op ad dem. I gamle træer bor et hav af insekter, som er god føde for fuglene. Mange fugle spiser nemlig insekter, også de insekter du måske nu sprøjter for. Du får altså både et rigt fugleliv og hjælp til en giftfri have.
Lug flittigt de første år, så buskene vokser sig store og stærke. Senere kan du vælge at gøre det efterår og forår. Eller helt lade være, hvis du synes. Og, tænk på, at jo flere buske og træer du har, jo mindre græsplæne skal du slå.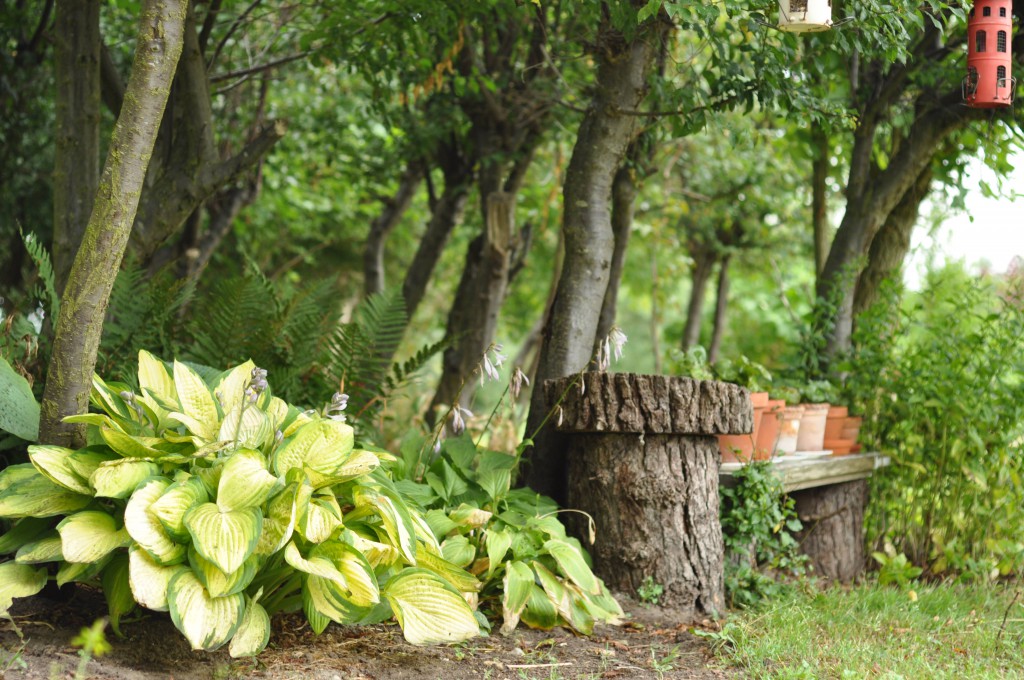 BLOMSTER HELE ÅRET
På nær nogle få måneder om året, i den allerværste vinterperiode, er det muligt at have blomster i haven. I den sene vinter er det blomstrende buske, vintergækker og erantis. Senere kommer de tidlige forårsblomster, som går over i sommerens blomsterflor. De sentblomstrende stauder slutter cirklen af sidst i oktober – starten af november. Har du ikke tid til et staudebed, så gå efter altid at have nogle krukker med sæsonens blomster. Skift dem ud efterhånden som blomsterne takker af.  Og, gå efter de blomstrende buske.
Vil du gerne have et staudebed, så plant tæt og sørg gerne for også at plante bunddækkende planter. Har du en køkkenhave, så plant blomster mellem rækkerne.
Blomster tiltrækker mange forskellige insekter, som er med til holde en naturlig balance i haven. De er alle en del af hinandens og de øvrige dyrs fødekæde, så jo større mangfoldighed, jo større balance. Ligesom fuglene er insekterne altså den helt store havehjælp.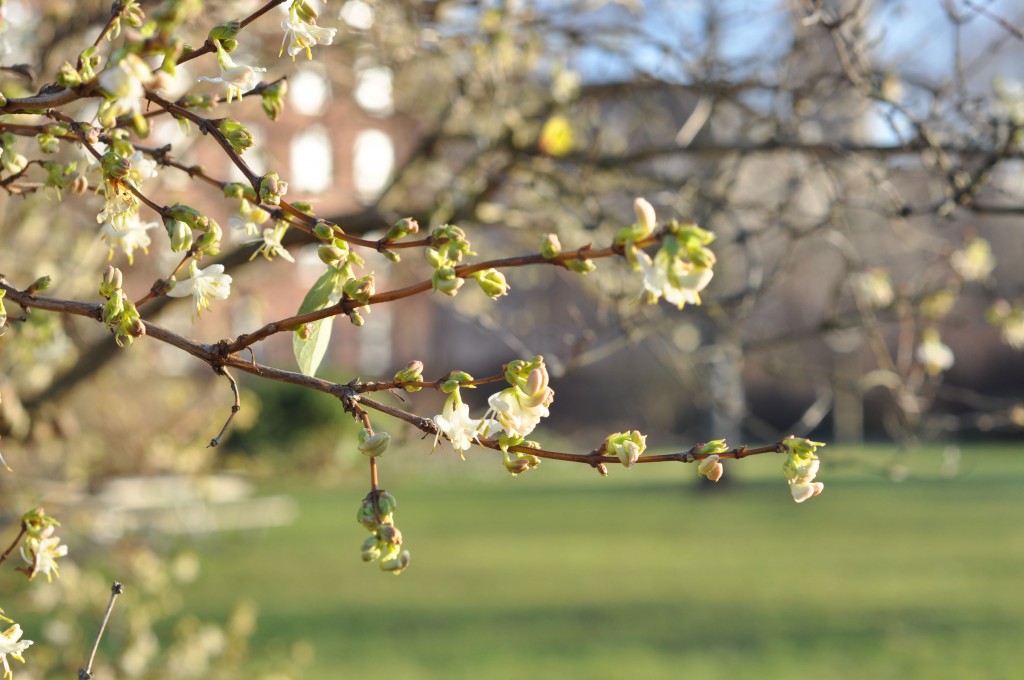 HAVEN ER DET BEDSTE FITNESS CENTER
Vi ved allesammen, at vi skal røre os mindst en halv time om dagen. Hvorfor ikke gøre det i haven. Havearbejde er nemlig noget af det mest varierede motion du kan få. Gennem de forskellige arbejdsopgaver, som er i haven, får du rørt de fleste muskler,og ind i mellem kommer pulsen sågar op. 
Den friske luft og det at bevæge sig er også godt for den mentale sundhed. Lugearbejde er suverænt til at udføre mindfulness, eller bare at gå i sine egne tanker og få ryddet lidt op i dem.
Ligesom med al anden motion er det godt at starte langsomt op. Sørg for at holde pauser og tag gerne en hviledag, hvis du har været lidt hård ved dig selv dagen før. 
Med en halv time om dagen i haven kan du nå meget havearbejde på en uge. I stedet for at sprøjte mellem fliserne kan du både nå at fjerne ukrudtet med håndkraft og få den anbefalede mængde motion. 
Indlægget er mit bidrag til kampagnen Giftfri Have tilrettelagt af Danmarks Naturfredningsforening og Landsforeningen Praktisk Økologi. Du kan læse mere om initiativet på siden Giftfri have.