Mon ikke de fleste af os skal til en enkel påskefrokost eller to her i påsken. Ofte glemmer jeg alt om værtindegaven før selve dagen. Så er det jeg er glad for haven. Og, selvom der lige nu ikke er meget at hente derude, kan du stadigvæk give værtindegaver med haven som tema. Kig med herunder og lad dig inspirere.
Frø fra egen have
Skal du på besøg hos en haveejer, er det oplagt at dele ud af dine egne frø. Mange af os holder af at have planter i haven vi har fået. Der er noget helt særligt ved at gå forbi en blomst og tænke på den, der gav den til en. Sammen med et par planteskilte er det en sød værtindegave. Du kan gøre den endnu mere festlig ved selv at lave frøposerne. For eksempel ved at genbruge dit gavepapir til frøposer.
Plantefarvede æg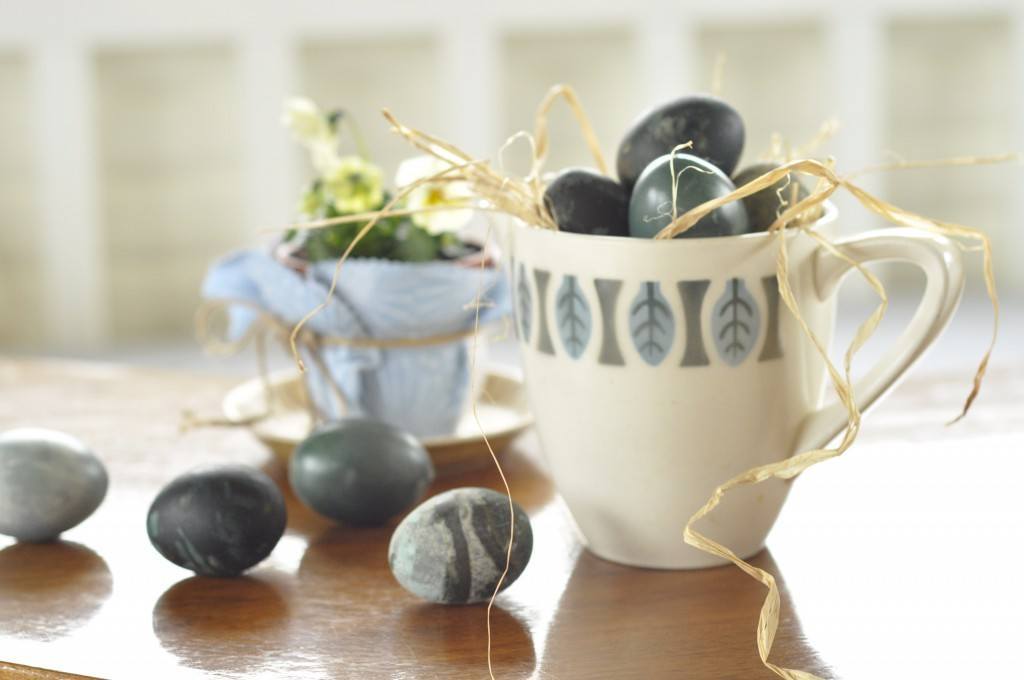 Hvis du er blevet bidt af plantefarvede æg og har lavet alt for mange, så forær nogle af dem væk. Plantefarvede æg er skøn og naturlig påskepynt. Noget de fleste bliver glade for.
Syltetøj af egne bær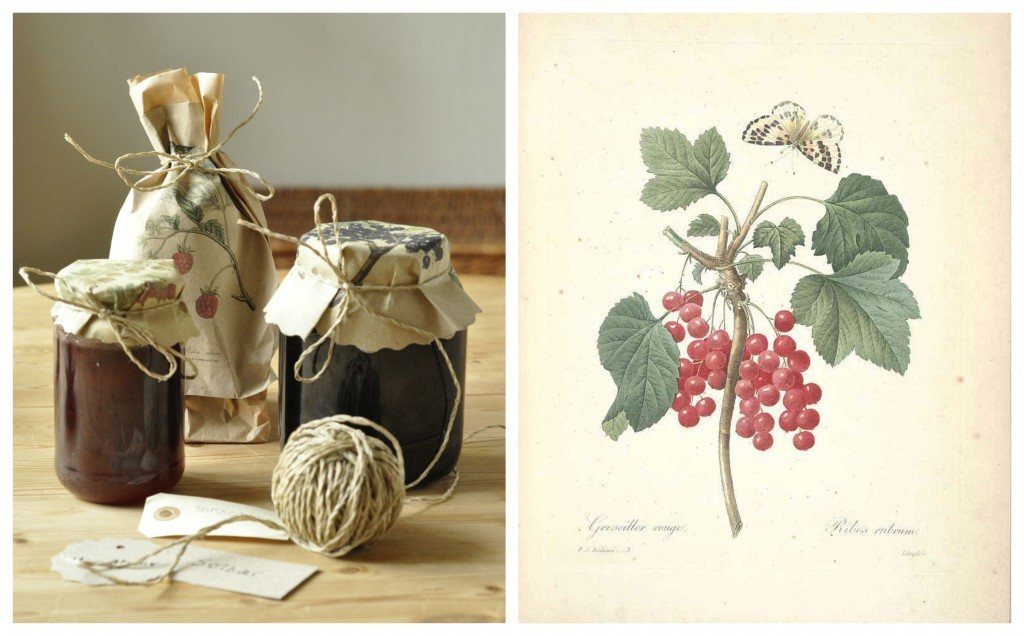 Laver du din egen syltetøj af havens bær, er det en oplagt værtindegave. Du kan gøre glassene lidt mere festlige ved at printe gamle planteillustrationer på genbrugspapir. Klip printet i en cirkel og brug det som hætte. Planteillustrationerne finder du på plantgenera.com. Søg på plantens engelske eller latinske navn. Du kan også pakke glasset ind i en gavepose du selv har lavet med genbrug af gavepapir.
En kop mikrogrønt og en startpakke
Et drys mikrogrønt smager forrygende og i en kop er det en sød værtindegave. Jeg sår de små frø på vat ligesom med karse. Tilføj en lille startpakke med frø, vat og en eventuel anvisning på såning. Mange frøfirmaer har efterhånden store poser med frø til spiring. De er altså lette at finde i plantecenteret, ligesom mange helsekostbutikker har dem. Har du erfaring med mikrogrønt, som går udover at så små frø på vat, så er det oplagt at give den erfaring videre.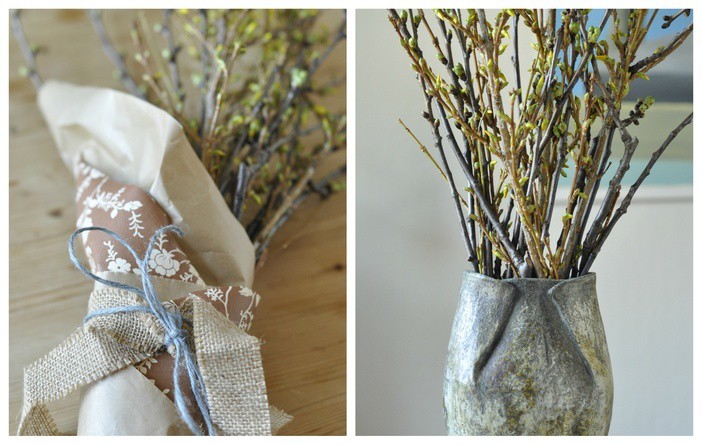 En buket forårsgrene fra haven er en rigtig forårsbebuder. Tag eventuelt grenene ind et par dage før, hvis knopperne ikke er helt udviklede. 
I morgen fortsætter påsketemaet på Anna´s Plads, hvor Ina dækker påskebord. Det bliver festligt.