There is no better way to spend a winter day than with a hot cup of coffee and a rich, moist chocolate muffin. In this recipe it´s the beetroot that makes the muffins moist and the coarsely chopped chocolate that make them rich. Olive oil replaces the butter. You can´t get a cake more healthy than that. Enjoy.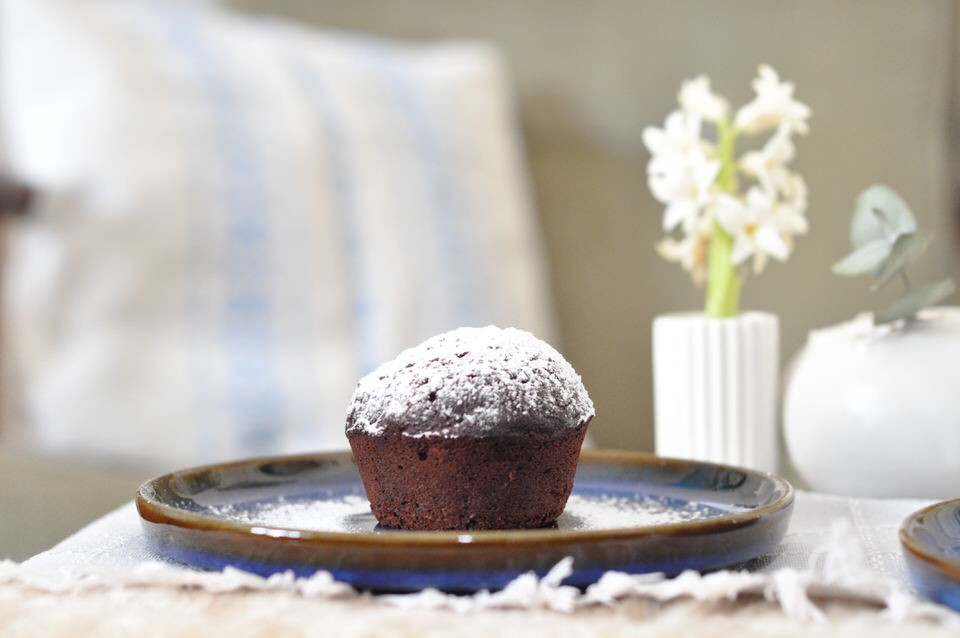 Chocolate muffins with beetroot (12 muffins)
1,5 dl olive oil

225 g cane sugar

3 eggs

100 g dark chocolate 70%

300 g beetroot

150 g flour

2 tsp baking powder

5 tbsp cocoa

A pinch of salt

2 tsp vanilla sugar
Preheat the oven to 200℃.
Chop the chocolate coarsely. Grate the beetroot on the coarse side of the grater. Put both aside.  
Whip the olive oil and cane sugar together. Add the eggs and whip again. Add the beetroot, the chocolate and all the dry ingredients little by little and gently stir the mixture together.
Butter 12 muffin cups (or a muffin pan) and spoon the mixture into the cups. Bake at 200 ℃ for 15-20 min.
---