Det skønne ved at besøge haver er den inspiration det giver. Lige meget hvilken have det er, så er der altid et eller andet som fænger. Nogle giver inspiration til dyrkningsmetoder. Andre til inddeling af havens rum. I én have falder man pladask for en ny blomst. I en anden opdager man en grøntsag, man bare må have til næste år. Hos Ina fra Anna´s Plads er det alle de fine detaljer, der inspirerer mig. Små tableauer med loppefund fanger øjet lige meget hvor i haven man befinder sig. De er med til at give haven dens helt særlige karakter. Følg med på en lille inspirationstur.
Enkelt men meget effektfuldt. En vaskebænk, en kurv og en zinkkande er alt der skal til, når det går i spænd med det grønne.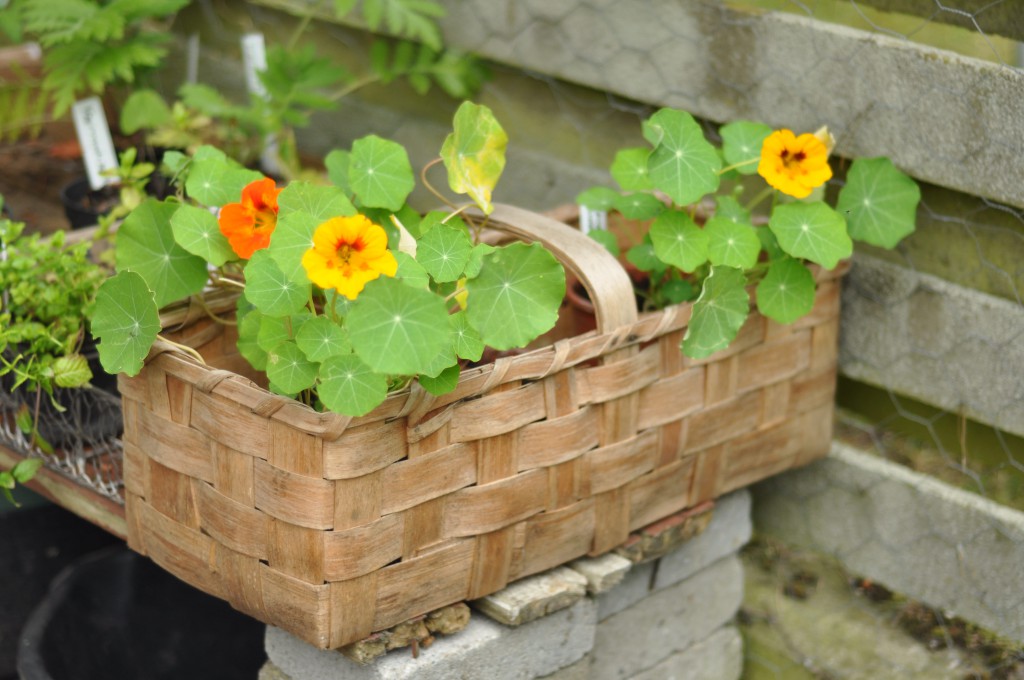 En kurv med tallerkensmækker lyser op.
Ved plantebordet hænger blandt andet gamle Madam blå ting. Både til pynt og nytte.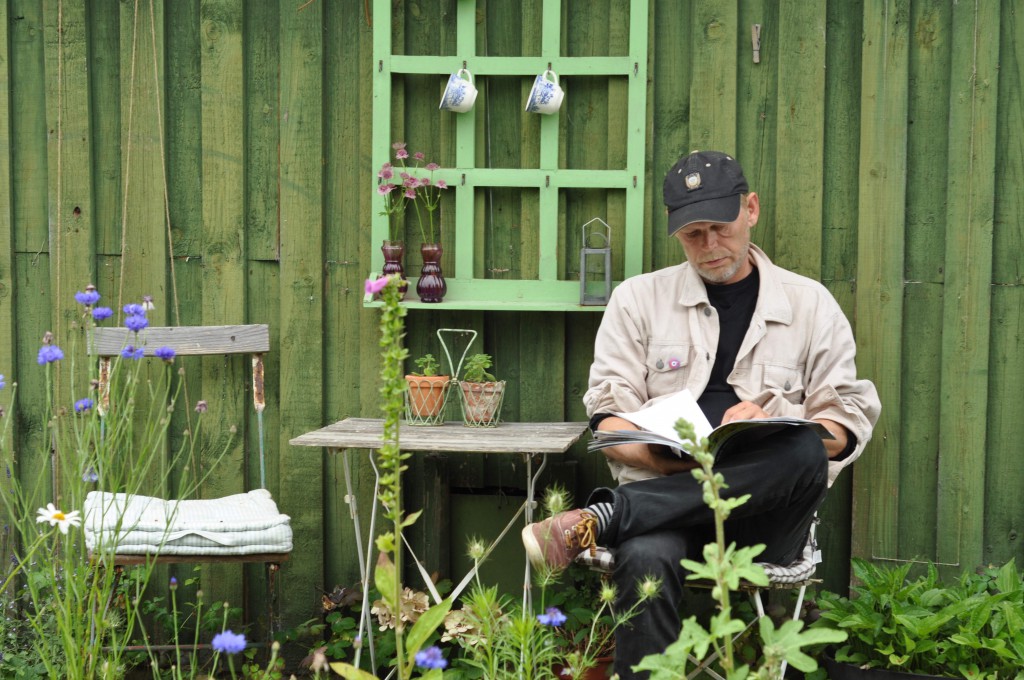 Her får man lyst til at sidde. Og, kaffekopperne er ikke langt væk.
Vi tog nu kaffen ved det grønne havebord i de fine kopper fra Rørstrand stellet Koka. Selvfølgelig med en dejlig hjemmebagt chokoladekage til.