Julestemningen er ikke altid lige let af fange. Nogle år går det nemmere end andre, men vi kan altid hjælpe stemningen lidt på vej.
Egentlig gik jeg i gang med dette indlæg for 3 uger siden. Af forskellige årsager kom jeg aldrig videre. Godt det samme for med et blink vendte verden igen på en tallerken. Meget af det jeg ville skrive er nu uaktuelt. Ikke noget med at stimle sammen på de travle gader under glimtende juleguirlander. Ingen pause fra gaveindkøbene med et glas rygende varm og nellikeduftende gløgg med udsigt til julevrimlen gennem cafevinduet. Slået tilbage til start. Men julestemningen er ikke udenfor rækkevidde. Den er bare mere indadvendt i år. 
1 – Lyt til masser af julemusik
Mens jeg skriver dette lytter jeg til mit yndlingsjulealbum med The Carpenters. Det sender mig direkte tilbage i den trygge julefavn. Meget af det som sætter os i julestemning er nemlig forbundet med vores minder og det kan læses i vores hjerne. I 2015 laver nogle danske forskere et forsøg, hvor det viser sig at særlige centre i hjernen lyser op, når forsøgspersonerne ser på julebilleder. Andre forsker i musiks indflydelse på vores helbred, både psykisk og fysisk. Den forskning viser, at musik blandt andet forebygger stress og styrker immunforsvaret. Musik kan også sætte humøret gevaldigt op. Kombineret er der god mulighed for julestemning, når du spiller dine yndlingsjulesange. De er helt sikkert forbundet med gode minder. Har du lyst til at se mine favoritter, så læs indlægget "Musik er vigtig for julehumøret". I indlægget opfordrer jeg også til at gå til koncert og til at synge. Det første må du vente med og det andet er i disse tider forbeholdt badet.
2 – Pynt op med dit bedste julepynt
Lige meget om vi er til julenisser, naturlig julepynt eller en kombination, så er det godt for os at pynte op til jul. Når vi fylder huset med julerier, forbinder vi os med vores indre (jule)barn og det er sundt, siger psykologerne . Det bringer os glæde. Jul er stærkt forbundet med nostalgi, som igen er forbundet med vores fortid på en positiv måde. Selvom jeg er meget til naturlig julepynt, så indrømmer jeg gerne, at der er røde nisser, som bare må op hver jul.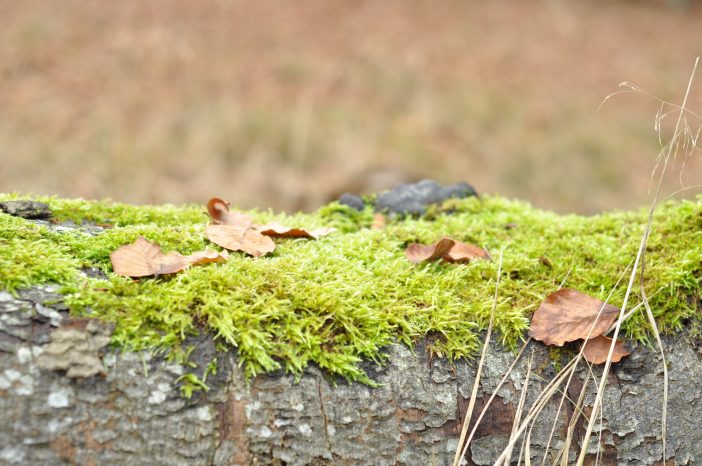 3 – Gå i skoven efter kogler og mos
En skovtur for at hente kogler, mos og andet materiale til julens dekorationer gør altid godt. Både for de røde kinder og for kreativiteten. Den der knaldgrønne farve på mos er helt perfekt lige nu og lyser op i alt det grå. Der er stadig kogler i nåleskoven. I bøgeskoven gemmer bogen sig under de visne blade. For mig er det et stort skattekammer, som klarer mine tanker og giver mig kreative ideer. Men selvom du ikke bobler over af kreativitet, så er der rigtig meget godt at hente ved at gå en tur i skoven. Nedsat kolesterol og bedre blodtryk er blot noget af det. Et meget bedre humør er en anden stor gevinst. Og med kogler, gran og mos kommer julestemningen.
4 – Drik masser af gløgg
Altså ikke for at drukne sorgerne, men fordi det varmer og smager så dejligt. Hvert år plejer jeg at smage forskellige rundt i byen. I år bliver den drukket hjemme. Det skal ikke forhindre mig at smage mig frem til den bedste – og måske lave en gløggekstrakt eller to selv. Vi kaster os også ud i en alkoholfri udgave. Den tager vi med på skovturen, når bilen kører en del af vejen. 
5 – Lad juleduften sprede sig
Stik næsen godt ned i gløggen, bag småkager, sæt ild til en grangren og skræl en appelsin. Bestemte dufte er så forbundet med jul, at de straks sætter os i julehumør. Det er igen vores hukommelse, som spiller ind. Den er stærkt forbundet til lugtesansen. Helt basalt fordi lugtesansen skal hjælpe os med at overleve, så vi ikke spiser det, som er farligt for os. Men det kan altså også vende den anden vej, hvor lugtesansen forbinder os med erindringen om noget rart. Det skriver professor Ole G. Mouritsen i bogen "Smagen af jul", som altså både handler om smagen og duften af jul.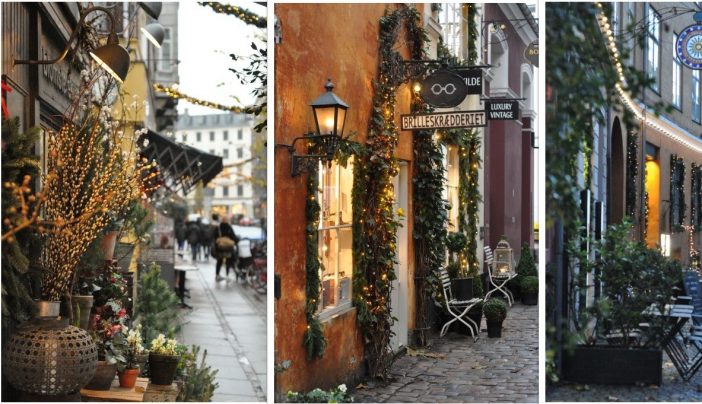 6 – Gå en tur og kig på julelyset
Selvom vi ikke skal ud i julevrimlen i år, kan vi sagtens gå en tur i den juleudsmykkede by. Vi skal bare gøre det på steder og tidspunkter, hvor der ikke er så mange andre. Det vil virkelig være ærgerligt ikke at nyde alt det skønne lys og juleudsmykningerne. Især fordi det også kan nydes om aftenen. Ja, faktisk kommer det bedst til sin ret, når det er mørkt. Så gå en aftentur. Det er ikke forbeholdt sommeren. Men husk også at støtte de små lokale butikker. De ligger i øvrigt ofte på et mindre befærdet strøg og er rigtig gode til at overholde årets helt særlige regler. Nogle cafeer sælger også kaffe og gløgg til at tage med på gåturen.