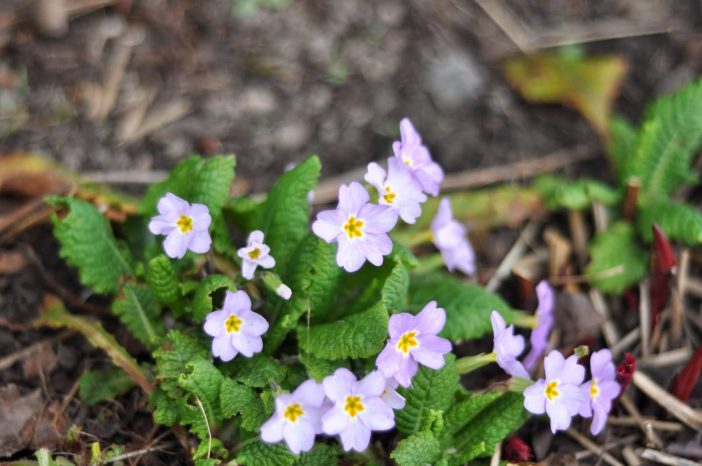 Det pibler, spirer og springer ud overalt i haven i denne tid. Et forår hvor det går rigtigt stærkt. 
En af de tidlige blomster som aldrig svigter er primula. En af forårets insektvenlige blomster. Vores stammer fra min mors have. Her stod de da mine forældre flyttede ind. Højst sandsynligt plantet af den tidligere ejer efter at have pyntet stuerne. En nem og praktisk metode til at få flere primula i haven.
For mig virker den metode dog bedst, hvis jeg bruger primula fra forårskrukkerne. Køber jeg primula til stuerne, når de ofte at visne inden det bliver plantetid. Sikken tørst. Udenfor går det godt fordi luftfugtigheden hjælper til. Inden for kræver det grønnere urtepottefingre end jeg kan præstere. Heldigvis hører primula til de planter, der tåler et kys af fader Frost, så jeg kan begynde forholdsvis tidligt med primula i krukker udenfor.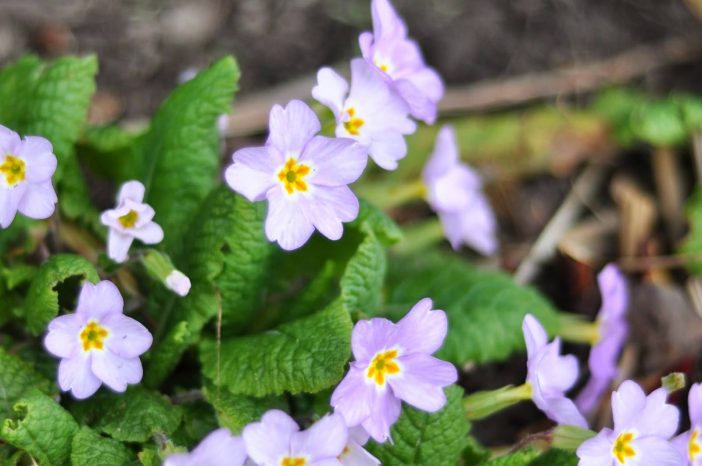 Vores primula tilhører gruppen af europæiske primulaer. Indenfor denne gruppe eksisterer et utal af forskellige arter som alle har forskellige kendetegn. Blandt de mest kendte er haveaurikler og kugleprimula.
Primula har det bedst med fugtig jord i halvskygge i vækstsæsonen. Om vinteren må den dog ikke stå alt for vådt. For de fleste primulaer er en sur jord optimal. Men det har nu ikke forhindret mig i at plante vores i et almindeligt bed. Det er altid godt at give jorden en årlig topdressing. Den kan du lave selv ved at lave en almindelig kompost blandet op med barkflis fra nåletræer samt nåle, kogler og blade for at give komposten den rette surhedsgrad. En blanding du kan bruge i alle surbundsbede for at minimere brugen af spagnum.
Vil du gerne have de lidt mere specielle primulaer, så er det forholdsvis let at så primula. Det kan du læse mere om i indlægget "Primula sår man om vinteren". Det kunne for eksempel være de sommerblomstrende primulaer, som du kan læse om i indlægget "Primula er meget mere end en forårsblomst".